!Time Change!
Small Paraklesis Services will begin at

6:30 p.m.
August 3, 4, 5, 11,
and 12
---
St. Athanasius the Great Greek Orthodox Church
For Immediate Press Release - June 23, 2022
Acts of Hate, Suspected Arson, and Destruction of Property Targeting Orthodox Christian Faithful ... continue reading
---
2022 Anastasia and George C. Dimitrakis Scholarship Application
Updated Deadline July 17, 2022
---
Your support for our 2022 Greek Festival was amazing!
Thank you to you and our Sponsors!
Aegean Builders
Aldo Construction
Andrew T Johnson
Araujo
BBQ Barn
Betty Athanasoulas
Brennan Interior Contractors
Callahan Construction
Cornerstone Realty
Daily Gas
Dalaklis Family
Delbrook JKS
DeSanctis Insurance
DWC
Eleni's Mediteranean Grille
Elias Patoucheas
EZ Disposal
Georgio's Liquors
Greenfield Glass
Homer Contracting
iLaLu Design
Constantina Katsos,
In Memory of Elias Katsos
Karma
Stella Kazantzas
Kneeland Plg. & Htg., Inc
Lehigh Armstrong
MacDonald Cabinets
Nashoba Paving
NE Window Source
Needham Welding
Nick's Painting
Northeast Foam
Olde Bostonian
Russian School of Math
David and Mary-Anne Schubert
Sfikas Family
Sherwin Williams
Silktown
Solli Engineering
Anthony and Despina Speros
Steve and Sons Contracting
Sunbelt Rentals
Systems Contracting
Terzakis Family
Paul & Annette Tsitsopoulos
Vilandry Construction
Wal - Lex Glass
Nick and Kathy Ypsilantis
Dorothea Zevitas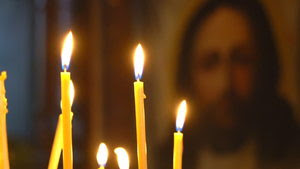 We understand that during this difficult time of the pandemic, it can be difficult to be physically away from your church. While we can pray from home, you may miss the ability to light a candle in church.
"I am the light of the world; he who follows me will not walk in darkness, but will have the light of life." (John 8:12)
---
---
ATTENTION
Please be aware of an email scam impersonating Fr. Robert Archon
Please

note that many parishioners have reported receiving an email from Fr. Bob asking for a favor and soliciting donations in the form of gift cards. These emails are a scam using a fake email account impersonating Fr. Bob. While the "From" name on the account uses his name, it is from an imposter gmail.com account.
Please disregard these emails, and do not respond to any such messages, as they are not from Fr. Bob.
Click here for more information on how to protect yourself from email scams.
---
Online Chapel
10th Wednesday after Pentecost

---
---
Join our e-mail list to
receive our newsletter!
Regular Church Service Schedule




Orthros 8:30 a.m. - Divine Liturgy 10:00 a.m.
Parish Office Hours


Monday - Wednesday - Friday




10:00 a.m. - 2:00 p.m.



---

---
Please consider donating to the ministries of the St. Athanasius parish through the Giving Tree.