"Welcome one another, therefore, just as Christ has welcomed you, for the glory of God." Romans 15:7
The St. Athanasius the Great Greek Orthodox Church in Arlington, Massachusetts strives to be a living witness of our Lord and Saviour Jesus Christ. Our mission as a Parish is to "Practice Hospitality" (Romans 12:13), as St. Paul so exhorts...... Thus, it is our rich blessing to strive and bring the Light of Christ to all of God's people, through Orthodox Christian tradition, education, and philanthropy. We seek to serve the spiritual needs of our faithful parishioners through the sacramental life of the Church. By means of outreach and faith in God, we continue our growth as a living Church by inviting others into the Orthodox faith through Baptism and/or Chrismation, and educating them through the establishment of our Christian ministries, programs, schools & philanthropic activities.
---
Special Dates & Events to Remember
Orthodox Christian Fellowship @ Bentley University
Please Join Fr. Aaron for the next campus ministry event at Bentley
Thursday, December 1st @ 6:00 pm
https://www.facebook.com/bentleyocf/


Feast of St. Barbara
Vespers
Saturday, December 3rd @ 6:30pm
All are invited to a beautiful reception hosted by our
St. Barbara's Philoptochos Society immediately following vespers
Divine Liturgy
Sunday, Dec. 4th - Orthros 8:45 am, Divine Liturgy 10:00 - 11:30 am


Annual GOYA Christmas Wreath Fundraiser
Please support our youth and get your beautiful Christmas wreath for only $20!
Wreaths will be available for purchase on Sunday December 4th, 11th & 18th,
or until they are all sold out!

Feast of St. Nicholas
Tuesday, Dec. 6th - Orthros 8:00 am, Divine Liturgy 9:00 - 10:00 am


Family Night at Holiday Pops
Friday December 9th
Join the St. Barabara's Philoptochos for a special Family Night at
historic Symphony Hall with the Boston Pops!
Only a few tickets remain available.
Get Holiday Pops Details Here


Hellenic Nursing Home Community Visit
Departing from St. Athanasius on Saturday, Dec. 10th @ 8:15 am
Contact the Parish Office or click here from additional details


---
Parish Council Elections - Sunday, December 11, 2016
The 2016 Parish Council elections will be held on
Sunday, December 11, 2016 in the James Bouboulis Hall from 11:30-2:00 pm.
Any parishioner in good standing, who would like to run for office, must
submit his/her nomination papers by Sunday, November 27, 2016 at 6:00pm.
Please contact John Kalogeris at john.kalogeris@verizon.net or 781.572.4314 with any questions
Get more details & your nomination form here
---
You Can Make a Difference this Holiday Season

Hellenic Nursing Home Community Visit
This is a beloved and heartwarming annual event!
Please join us as we celebrate Divine Liturgy and visit with the residents.
All youth of our Community are encouraged to attend.
Departing from St. Athanasius on Saturday, December 10th @ 8:15 am
Contact the Parish Office for click here for details


Winter Coat Drive
A Warm Coat Can Save a Life!
Please donate your lightly used children's and adult coats
We will be collecting coats at the Parish Office through December.
Get more details about the Coat Drive here

Canned Food Drive
Please join our GOYA youth group in their Annual Canned Food Drive
to Support the Arlington Food Pantry
Bring your canned goods to church auditorium.
We will be collecting canned goods through December


Big Wishes Gift & Toy Drive
Please help our HOPE-JOY & Catechetical Sunday School ministries
in their Annual Big Wishes Gift Drive to Support the Home for Little Wanderers
Contact your Sunday School teacher and JOY-HOPE advisors for additional info
Details on what is most needed can be found here


House Warming Baskets for Homeless Veterans
Gifts from the Heart!
Help the Philoptochos Society in their mission to
assist homeless veterans as they transition to independent living.
Get more details on how you can help with the veteran's baskets here

Grocery Gift Card Donations
Your donation of $10 supermarket gift cards to
support our Homeless and Needy Fund is appreciated.
Donations can be dropped off in the Parish office.
---

Our 50th Anniversary Album

is Available!



The album is available after Liturgy on Sundays and at the Parish Office
during the week.
781 646 0705


Give the Perfect

Gift to Friends & Family



50th Anniversary Cookbook

Now Available for only $25.

Call the Parish Office to order today!

781 646 0705
---
Stay Connected
---
Don't Miss it!
Join our Parish
Christmas Card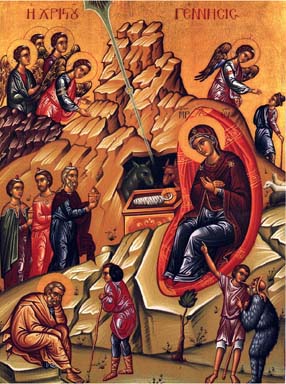 ---

View our
Monthly Bulletin
---

View our
---
---
Sunday Worship Schedule

Orthros 8:45 am
Divine Liturgy 10 -11:30 am
Catechetical Sunday Church School 10:00 am
---
Parish Office Schedule
Monday - Friday:
9am - 2pm
---

---
Please consider donating to the ministries of the St. Athanasius parish through the Giving Tree.
---