Attention Gyro Fest Volunteers!

Gyro Fest 2016 preparations are now in full swing and we're in crunch time! The nearly 8,000 sq ft tent was set up on Monday, with hundreds of tables and chairs coming on Tuesday. Wednesday brings us deliveries of 1,000 pounds of steak tips and chicken, followed by cases of Greek beer & wine on Thursday. But the most important ingredient is your love and participation! Help is needed from all ages and abilities; activities range from hanging posters to setting tables, chairs and table covers, to skewering souvlakia, to moving refrigerators and grills, to chopping lettuce and tomatoes. There is an important task waiting for you! Remember, this is also a fantastic opportunity for High School students to earn their community service credits!
Please look at the
detailed schedule of activities
below and plan your week around Gyro Fest. Whether you come for 4 hours or 4 days, we need you.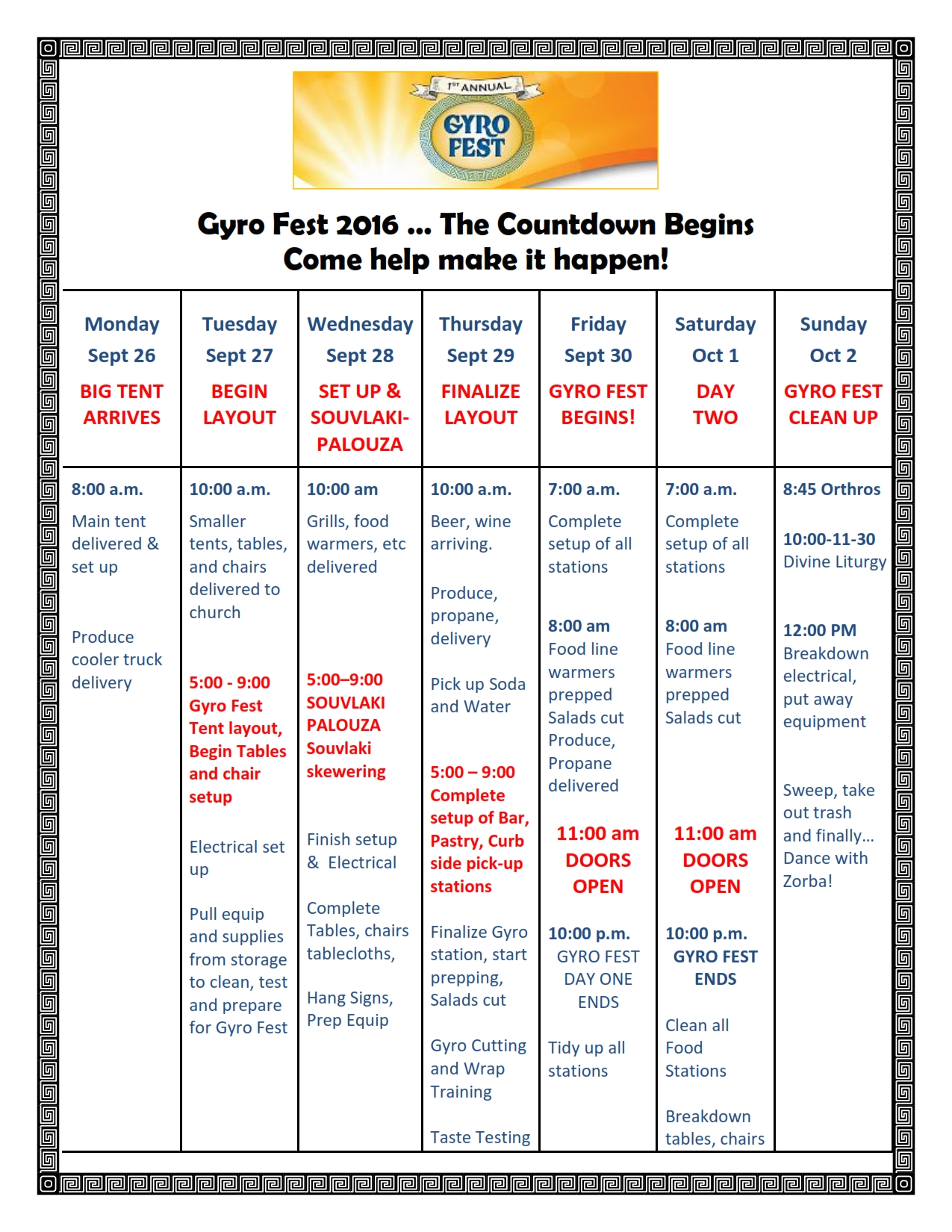 ---
Special Dates & Events to Remember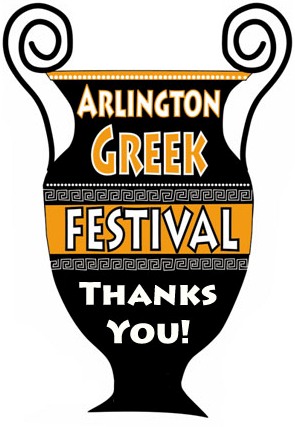 Efharisto - Thank You!
Thank you to all for your tremendous
support of our Greek Festival 2016.
Thank you to the hundreds of volunteers
whose beautiful smiles and
tireless effort helped us produce one of
our most successful and enjoyable festivals ever.
Thank you to our all our friends and supporters who
came from near and far to enjoy
the food and festivities in support of our Parish.

Our 50th Anniversary Album

is Available!



The album is available after Liturgy on Sundays and at the Parish Office
during the week.

781 646 0705


Give the Perfect

Gift to Friends & Family



50th Anniversary Cookbook

Now Available for only $25.

Call the Parish Office to order today!

781 646 0705
---
Stay Connected
---
We are looking to hire an afternoon
Administrative Assistant for the Parish Office.
Learn more about the position here.
If you are interested, please email your resume to ParishCouncil@saintAthanasius.org
---

View our
Monthly Bulletin
---

View our Calendar
---
---
Sunday Worship Schedule

Orthros 8:45 am
Divine Liturgy 10 -11:30 am
Catechetical Sunday Church School 10:00 am
---
Parish Office Schedule
Monday - Friday:
9am - 2pm
---

---
Please consider donating to the ministries of the St. Athanasius parish through the Giving Tree.
---