"Welcome one another, therefore, just as Christ has welcomed you,
for the glory of God." - Romans 15:7
The St. Athanasius the Great Greek Orthodox Church in Arlington, Massachusetts strives to be a living witness of our Lord and Saviour Jesus Christ. Our mission as a Parish is to "Practice Hospitality" (Romans 12:13), as St. Paul so exhorts...... Thus, it is our rich blessing to strive and bring the Light of Christ to all of God's people, through Orthodox Christian tradition, education, and philanthropy. We seek to serve the spiritual needs of our faithful parishioners through the sacramental life of the Church. By means of outreach and faith in God, we continue our growth as a living Church by inviting others into the Orthodox faith through Baptism and/or Chrismation, and educating them through the establishment of our Christian ministries, programs, schools, and philanthropic activities.
Congratulations to the New Elected
Parish Council for 2016

President: Constandinos Ioakimidis
1st Vice President: Vassilios Karras
2nd Vice Presidient: Apostolos Tsitsopoulos

Treasurer: Stefanos Bouboulis
Associate Treasurers: Nikitas Splagounias, Emmanuel Meimaris, Vassilios Pantazopoulos

Secretary: S. Nicholas Kriketos
Associate Secretary: Maria Tsaousidis

Parish Council Members:
David Bowling, Antonios Dakopoulos, George Katsarakes, Peter Ladas,
Charlie Pappas, Eleanora Profis, Theodore Speros and Mark Ypsilantis.


We thank the outgoing Parish Council members for their ministerial service to our Parish:
Athanasios Arvanitis and John Ioakimidis.

---
Special Dates & Events to Remember
GOYA Blacklight Dance
Rescheduled - Saturday, January 30 @ 7:30pm

Good News ... Our 50th

Anniversary Album is Here!



The album is available after Liturgy on Sundays and at the Parish Office during the week.
781 646 0705


Give the Perfect

Gift to Friends & Family

50th Anniversary Cookbook

Now Available for only $25.

Call the Parish Office to order today!

781 646 0705
---
Congratulations to the Recipients of the
Anastasia (Ann) and George C. Dimitrakis Memorial Scholarship
On Sunday, June 21st, the Anastasia (Ann) and George C. Dimitrakis Memorial Scholarship Awards Committee
honored this year's recipients,
Sophia Carayannopoulos and Constantinos Angelakis.
---
St. Athanasius Parish 50th Anniversary Celebration

The 50th Anniversary Committee extends their gratitude to the parishioners, benefactors, sponsors, donors and friends for their support in making this milestone celebration a memorable event.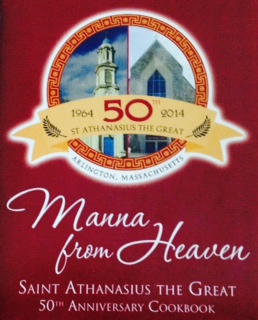 ---
Stay Connected
---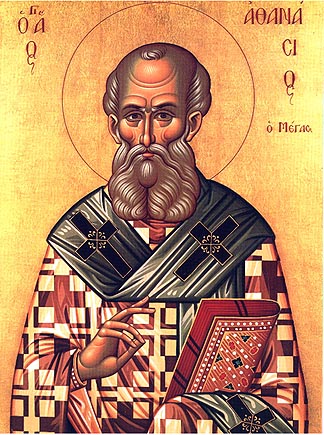 Read the full biography of this great saint
---
Click Here for our ...
Latest Bulletin
Latest Calendar
Join our mailing list to receive our latest news, notifications and e-bulletins:




---
Sunday Worship Schedule
Orthros 8:45 am
Divine Liturgy 10:00 -11:30
Catechetical Sunday Church School 10:00
---
Parish Office
Schedule
Monday - Thurs: 9am - 7pm
Friday: 9am - 2pm
---

---
Please consider donating to the ministries of the St. Athanasius parish through the Giving Tree.
---